It sounds incredible but it's true. There is now a free baby look generator which anyone can use online. With just two photos, one of the mother and other one of the father, the Routan Baby Maker 3000 originally made for VolksWagen's website can enable you to see how your baby will look. The good thing is you don't need to sign up to anthing or subscribe to the website to use the application.
We may not admit to wondering about it much, but if the truth be known, in the back of our minds we're alway curious about what our baby will look like. Perhaps this could even sway your decision whether you want to make a lifetime commitment to your partner.

I though I'd give it a try out so married up BBC morning weather presenter Carol Kirkwood and Channel 4's news presenter, Jon Snow. After pointing a few crosshairs in the right places for the eyes, tips of the nose and face countours, the generator worked first time and my arranged coupling produced a nicely turned out little baby.

To test things out a bit more I tried different pictures of both Jon and Carol. The two baby siblings did look quite different to each other, which seems to indicate that you probably need to try at least a couple of photos of each parent to get a good idea of what your baby may look like.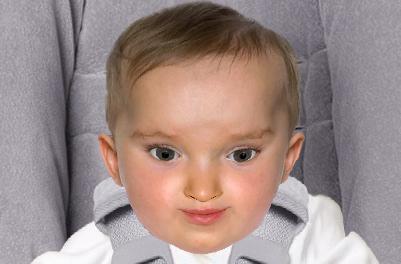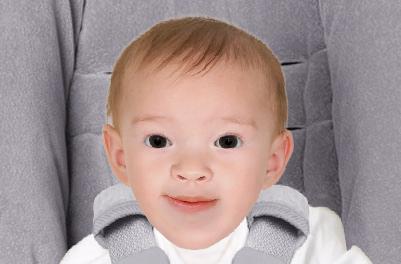 Jon Snow and Carol Kirkwood's babies *
I though I'd try something different so married up Marty Feldman and British female comedienne Jo Brand who is known for her self-deprecating jokes about her weight and looks. Interestingly this produced quite a smart looking kid - they may have been from different times but I think maybe Marty and Jo could have been soul mates!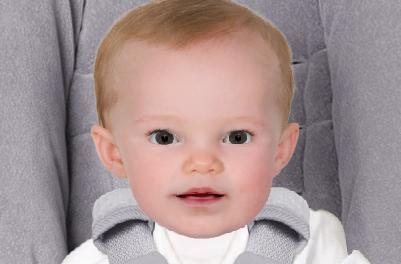 Jo Brand and Marty Feldman's baby *
OK, now for the true test of faith. I had an old photo of me on my computer so uploaded that one, and (in my mind) performed a quick virtual wedding ceremony with Ali Larter, who plays Tracy Strauss in the Heroes TV series (well, one can only dream!). Our baby is below and, I think, looks the best of all!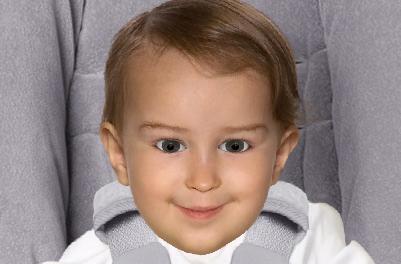 Me and Ali Larter's Baby *
Very impressively the babies all do look very real and individual. I like the added touch of Volkswagen having them photographed sitting in a car safety seat too. Not only a really fun program to try out but a very clever and advanced bit of marketing also.
* Footnote and disclaimer: There is no relationship that I know of between Jon Snow and Carol Kirkwood, or between Jo Brand and Marty Feldman....or sadly, me and Ali Larter :-) Virtual babies were born online and no taction contact was involved.
Comments to date: 4. Page 1 of 1. Average Rating:

Ashley Pennsylvania

11:31am on Thursday, August 13th, 2009

i tried this with me and my boyfriend and our baby looked really cuteee!! thanks for letting me see him. one question...is it only boyss? or can you get a baby girl too?

Admin: As far as I know yes, it's only boys that are born in the generator. Great to know that the feature has been useful to you and that your pleased with how your little one turned out!

Nell Bath

7:37am on Tuesday, July 21st, 2009

I really think they actually use your pictures, because I did it a few times just for fun and i got each of those babies once

Admin: That's odd. I just tried another couple to check and got a totally unique looking baby. I matched up Barak Obama and Hilary Clinton, and their baby came out totally different to any on this page.

lois walton new jersey

5:27pm on Tuesday, March 24th, 2009

haaha ;]]

rae oregon

11:30pm on Saturday, March 21st, 2009

Very cool
Read fascinating info about iCub the baby robot who is learning to speak using the same teaching methods that ar used for human children. Newborn baby sleep, feeding and your own rest, plus how to get your baby to sleep through the night. Lose those extra pounds by breastfeeding - losing weight after baby is born.
Enjoy healthy After Pregnancy Diet Menus to Lose Weight following your pregancy.



High Chairs

Home to Baby Safety Gate

External Links: Shania's World.


Please link to this page
© BabySafetyGate